A Cut Above The Rest

22 Marion Avenue, PO Box 864, Oxbow, Saskatchewan, S0C 2B0 Phone: 306-483-2376, Fax: 306-483-2304
The CNC Plasma Cutter has been a great addition to the shop.
We now have the ability to cut custom parts from stainless steel, aluminum and steel as small as 16 gauge and as large as 1.25" thick.
The Plasma Cutter has been mainly used to cut custom parts - however, we are beginning to explore all of things this machine can do.
With the computer software and the ability of our Team to create images - we can create any image or sign that you can dream up.
We are looking forward to expanding the Creativity of the CNCL Plasma Cutter - so if you have an idea stop in and talk to us about it.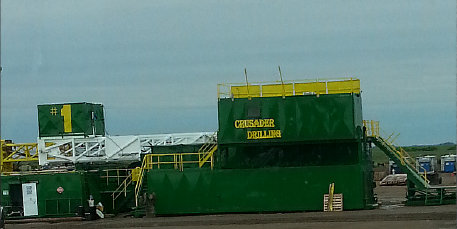 The Crusader Drilling sign was cut on our Plasma Table
This design was created and cut in house. The metal was then rolled into a circle and welded to create a personalized firepit.